Heartless - The Music of Heart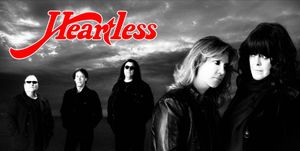 Are you interested in a tribute show? Then check out our sister band, Heartless!
Heartless is the Midwest's only tribute to the music of Heart. With a talent for igniting your crowd, the band delivers the Wilson sisters' classic sound - the driving beat, the burning guitar riffs, and the soaring, signature vocals.
Heartless' high energy show includes songs from the entire Heart discography, from the 70's to current songs. Each show also features the songs from other artists that Heart has covered over the years including Led Zeppelin and The Who.  Heartless is a unique project that will excite and satisfy every time.
Find out more at
www.heartless-live.com
.